Posted By idyllic on June 12, 2012
Is actually a crystal handbouquet using just a single colour crystal flower with clear crystal.
A very simple design with just netting in between the flowers .. and dip kristal leaves rounding the bouquet…and further enhanced with a MUST details… organza n satin ribbons…
Interested? just email us at man3sya@yahoo.com or sms 0199119464 for any enquiries ya…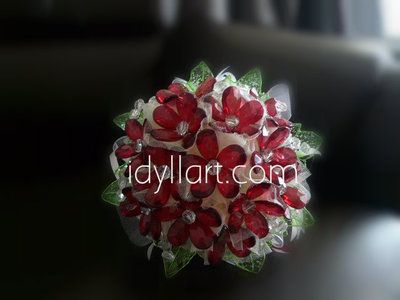 From side view it is actually the shapes of semi-circle ..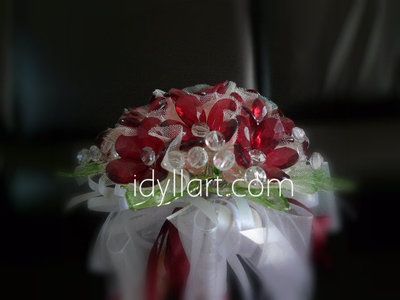 insyaAllah jumpa di next n3…

…