Posted By idyllic on April 4, 2012
This beauty is a POPPY handbouquet for my dear Nurulhana.. for her special day nun jauh kat Kuala Terengganu..
TQ ye dear..and also for the invitation hehe…. "SEMOGA BERBAHAGIA" dan akak doakan semua berjalan dengan lancar ok!!
She requested a turquoise vs silver HB and to add any colour to enhance the bouquet… so i decided to add just a HINT of PINK….
and the end result…i likee…SOFT n BEAUTIFUL alhamdulillah…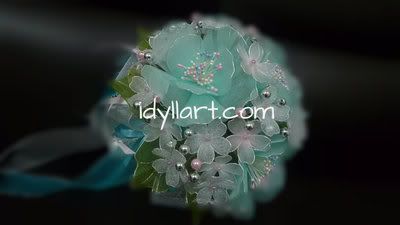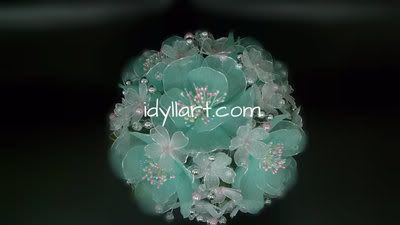 UPPER VIEW
ZOOM IN!!!
ok time is running faster again…nanti jumpa lagi k insyaAllah…