Posted By idyllic on January 16, 2012
THANKS to my dear 'Honeysa' from Putrajaya…SELAMAT BERBAHAGIA yer…
ahaaa…gud new!! sis nisa janji nak share pic nanti…so kalau ada nanti kita share ramai2 yer…insyaAllah….
She ordered bunga tangan stokin with colour red n yellow…NAAKKK jugak kaler tu hehehe… sama mcm 'SOLD' readymade handbouquet tu…
Alhamdulillah done and delivered …..received an email " Aslkm..kak Fiqah..bunga da dpt da..thanks…cantek…nnt after wedding, sy share pic dgn akk…TQ so much.. i like…"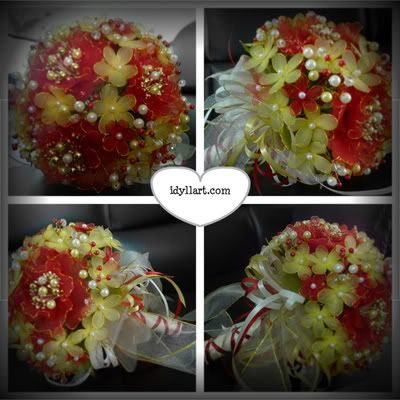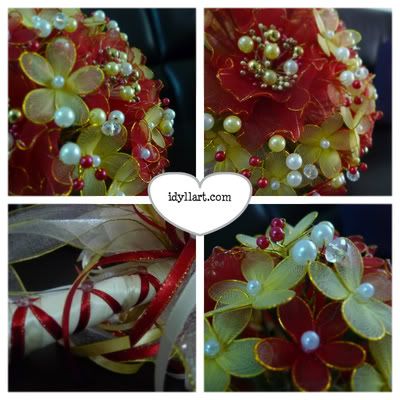 ok c u next entry i'allah..