Posted By idyllic on May 24, 2012
Order from my dear 'Nur Hartini'….for her special day nun di Kota Bharu…
A crystal dip 'calla lily' handbouquet in white with turquoise centre…further deco with pearls n crystals ….
Alhamdulillah…successfully delivered yesterday walau dah sesat sakan kat area Pudu tu huhu…. and
Tini sms "Terbaik! Mmg cun! Puas ati, org2 kat ofis seme ckp cantik……….."
Interested or for any enquiries just email at man3sya@yahoo.com or SMS 0199119464…insyaAllah will be entertained asap…
ok lets share the pic…jom!!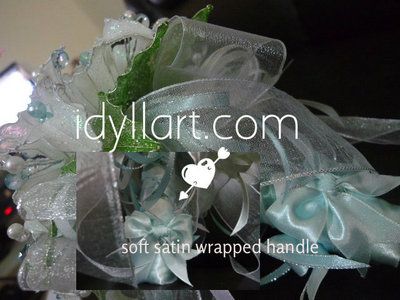 see u all i'allah in next n3…

…