Posted By idyllic on April 7, 2011
Alhamdulillah…dah siap order untuk my dear…diyana
She requested for a crystal hand bouquet with base colour of gold and choc….and she insisted the pearl green leaf as she likes it very much….me too!!!
The handle is wrapped in satin ribbons and pearls deco which lends it a more elegant, polished look.
Actually semua bunga tangan kami pemegangnya dibalut sponge lembut dan satin ribbon so memang sedap dan selesa memegangnye….takde ler keras jer tgn memegang dihari istimewa kan ….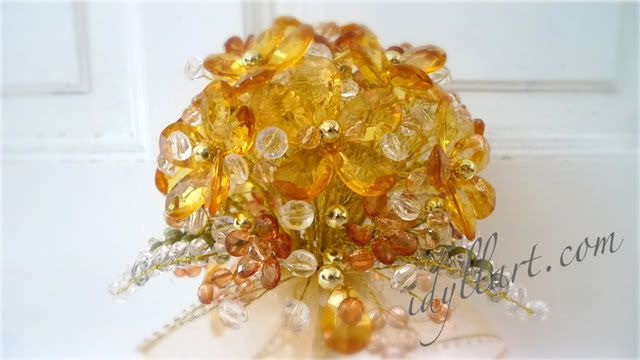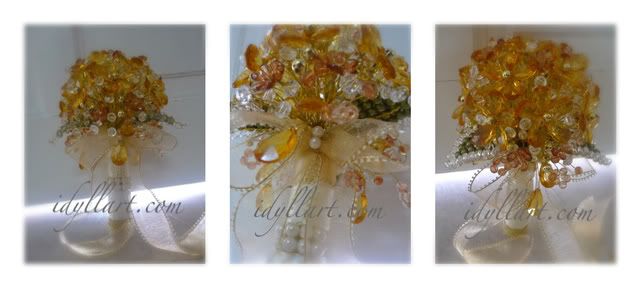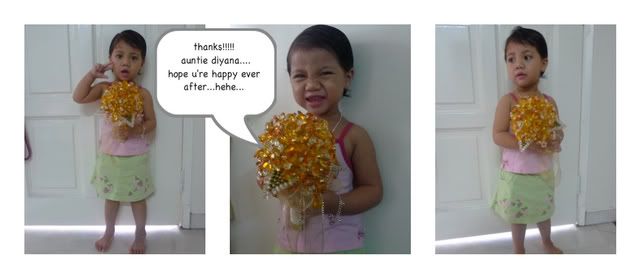 see u next entry…insyaAllah…
#################################################################################################