Posted By idyllic on October 5, 2010
Lynn says:
October 24, 2010 at 7:39 pm (Edit)
Visited your booth today…. Thanks for showing me how to make the flowers. Will try to make one soon and will let you know the outcome.
Btw, your bags are lovely!!!
————————————————————————————————-
intan says :
October 04, 2010 at 12:26pm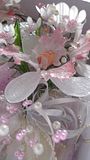 hehe..i think this pic doesn't do justice to those bunga dulang (walaupun memang dah nampak cantik dlm gambar)…
bunga dulang tu nampak waaay much prettier in person!!
kena tengok secara live lagi terserlah kecantikannyer…
my hantaran were very simple sebab dah takde masa nak pikir all the fancy decorating..tapi when i put the bunga dulang on them….hantaran i terus transform from 'blaaah' to 'wow'..again thanks akak…glad that u like the cookies..and 'kembang' is super cute rasa mcm nak cubit pipi dia…hehe
*************************************************
intan says:
October 4, 2010 at 12:16 pm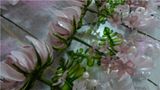 akak..thanks a million for the beautiful flowers!!
everyone loves it….i have a few bunga pahar design yg lain kat pelamin..
tapi semua suka bunga dip ni..yg ni paling laku dalam semua yang ada..
tqvm!!a job well done..i really love it..
*************************************************
AMiza says:
August 20, 2010 at 12:27 am


I really like your work.. i bought one of your handmade bags and i really like it. All my friends says they're cute. Please make more.. n post more pictures…. one of them is bound to catch my attention again. N all the best! 🙂
***************************************************
wanie says:
August 6, 2010 at 10:21 am (Edit)
<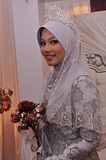 mmg syantek sis 🙂